Prepare Your Property to Last With Brooks Grading Services

The grading of your property is just as important as what you plan to build on it. Without proper land grading you expose yourself and others to the risk of devastating and costly property damages down the road; specifically, those associated with heavy rains, water run off and even standing water. Whether clearing and grading your lot to build a home or installing sidewalks, roads or driveways, the grading of your property is critical for ensuring long-term integrity and strength of any structures. We offer quality grading services that you can trust to withstand Mother Nature. 
Our Grading Services Include:
Lot and land clearing
Building site preparation and final grading
Drainage system installation
Erosion Control
Waterproofing
Backfilling
Demolition of old structures
Concrete work (installation and repair of driveways, roads and sidewalks)
General grading work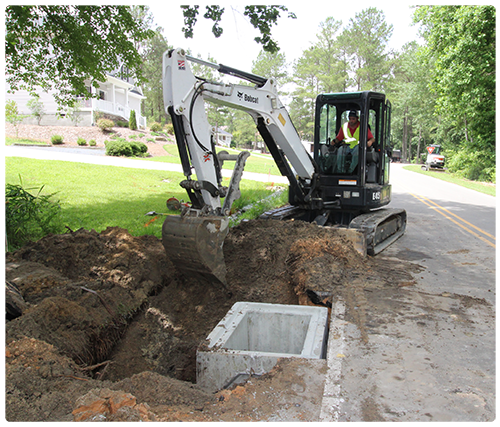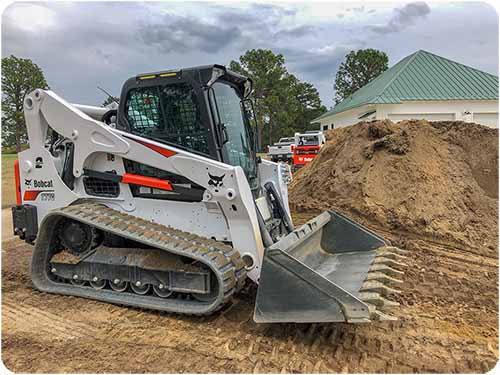 Our Grading Process
Brooks Hauling, Grading & Landscaping, LLC are licensed and insured landscape contractors that are experienced in all aspects of land grading. We know the power of Mother Nature and how important it is for your property to be able to handle heavy rains and runoff.
First we meet with property owners to assess the land and discuss how it is going to be used. Evaluating the natural grade of the land we determine how it needs to be altered to achieve the site goals and ensure the protection of any structures that are to be built or installed. Then we get to work leveling and clearing any debris. In some cases additional topsoil, gravel, or piping may be required to ensure proper drainage and runoff. Once all drainage systems are in place we complete final land grading. At the completion of the project the site is personally inspected by the owner, Chris Brooks, to ensure the quality and integrity of the work.
Don't leave your property to chance, make sure your land grading is done right– the first time. Contact Brooks Hauling, Grading & Landscaping, LLC today for a free quote on your project.